Some have perfected the art of the stunt, and some haven't.
One entity that has played the stunt card well is GoldenPalace.com. The internet casino has paid people to streak, box, and climb buildings wearing temporary "Golden Palace" tattoos.
You might be more familiar with the company's rather unusual collection of weird eBay items, made famous at the end of most local newscasts.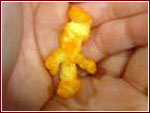 The Jesus Cheeto
---
$22.50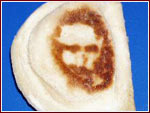 The Christ Pierogi
---
$1,775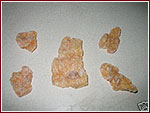 The Monster Flake
---
$156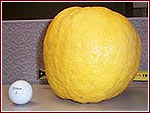 Gigantor the Lemon
---
$29.99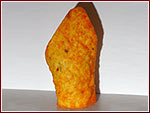 The Pope Hat Dorito
---
$1,209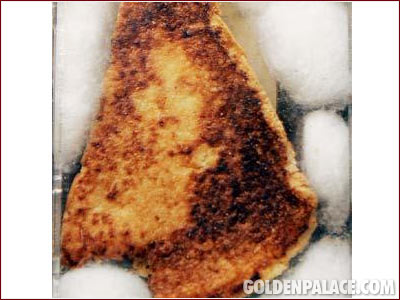 The Grilled Cheese Mary
---
$28,000
Well, here's the latest:

The bat that all-time baseball hit leader Pete Rose used for his 159th home run will be sawed in half to determine if it was corked, according to the Internet casino that purchased the bat at auction for $103,631.

Mike Heffner, the president of Lelands auction house in New York, said before last week's sale that the black Mizuno bat showed signs of having been corked.

GoldenPalace.com, the betting Web site, said in a statement that it will saw the bat in half to see if it's been enhanced, an event that will raise money for charity and draw media attention for the casino.
Good for them. Not so good for Donald Trump.
Yeah, I'm picking on him again, for mixing his messages like he wants us to mix our drinks.
On this morning's radio commentary, Trump talked about his late brother Fred who had problems with alcohol. He talked about his agonizing decision to lend "Brand Trump" to vodka, having seen the effects in Fred Trump's life. Donald reasoned that someone else would be selling vodka if he didn't, so he announced he'd be giving all of his vodka profits to MADD.
Funny — none of that altruism was mentioned three weeks ago when it was initially announced.
Sounds like a backstroke, Donald. Your PR people are fired. Again.
No Responses
No comments yet.
RSS feed for comments on this post.
Sorry, the comment form is closed at this time.